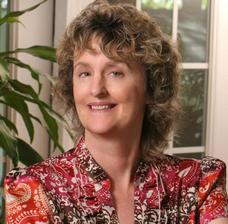 Diane Parkinson (Diane Scott Lewis) grew up near San Francisco, joined the Navy at nineteen, married in Greece and raised two sons in Puerto Rico, California, and Guam. She's a member of the Historical Novel Society and wrote book reviews for their magazine. She's always loved travel and history and has had several historical novels published. Her most recent is the Revolutionary War novel, Her Vanquished Land. And a novel of the Potomac oyster wars, Ghost Point.Diane lives with her husband and one naughty puppy in western Pennsylvania.For more on her books visit her blog: https://dianescottlewisauthor.blogspot.com/

Diane Parkinson writing as Diane Scott Lewis.
Twitter @DSLewisHF
https://dianescottlewisauthor.blogspot.com/
---
Unwed and pregnant, Norah Cooper flees England to hide with her cousin in Brittany just before Germany's 1940 invasion of Fran
ce. After her baby is stillborn, she's trapped under the Occupation as war expands across Europe. Norah grieves and consoles herself by sketching wildlife. When she's caught too near the coast, she comes under scrutiny of the German commandant, Major August von Gottlieb.
August loathes what Hitler is doing to his country and France but is duty-bound to control the people in his jurisdiction. The lively young Englishwoman piques his interest. Is she a spy? He questions her and asks her to sketch his portrait so he might uncover the truth.
Soon, their relationship evolves into a passion neither of them can deny. She endures taunts from the villagers. His superiors warn him of not being harsh enough—he could be transferred or worse. He plans to sabotage a major war machine of the Reich, while she secretly helps the Resistance. Both acts are fraught with danger while kept secret from one another. Will their love ruin her and end in heartbreak? Or will they overcome the odds and survive the surging threats on all sides?
---
Click this link to purchase Ghost Point
Luke, an oysterman, is tangled up in the fight over the Potomac River rights in 1956 Virginia. He loves his wife, but they clash over his illegal dredging of oyster beds. His life is under threat from Maryland's notorious Oyster Police.

Yelena, the once pretty, popular girl, struggles to rise above her dull existence as Luke's wife. She defies her husband and takes a job in a used bookstore. A mysterious older man is interested in her, or is he simply after her husband for his unlawful activities as he inspects the murders out on the river? She's tempted to plunge into intrigue and perhaps more. Can Luke and Yelena rekindle their love or drown in the hurricane of their actions? Will the crew-killers be found before Luke becomes their next victim?
---
Click this link to purchase Her Vanquished Land
In 1780, Loyalist Rowena Marsh insists on spying for the British during the American Revolution. As a girl, she must dress as a boy, plus endure devastation and murder as she decodes messages for a mysterious Welshman.

The tide has turned in the rebels' favor. General George Washington appears to be winning. The loyalists are bombarded by threats and lost battles. Rowena stays determined to aid the British cause and preserve her family as they're chased from their Pennsylvania home.

She struggles with possible defeat and permanent exile, plus her growing love for the Welshman who may have little need for affection. Will the war destroy both their lives?
Highly recommended by Long & Short Reviews.
http://www.longandshortreviews.com/book-reviews/her-vanquished-land-by-diane-scott-lewis/
---
Click this link to purchase On A Stormy Primeval Shore
In 1784, Englishwoman Amelia Latimer sails to the new colony of New Brunswick in faraway Canada. She's to marry a man chosen by her soldier father. Amelia is repulsed by her betrothed, refuses to marry, then meets the handsome Acadian trader, Gilbert, a man beneath her in status. Gilbert must protect his mother who was attacked by an English soldier. He fights to hold on to their property, to keep it from the Loyalists who have flooded the colony, desperate men chased from the south after the American Revolution. In a land fraught with hardship, Amelia and Gilbert struggle to overcome prejudice, political upheaval, while forging a life in a remote country where events seek to destroy their love and lives.
Review: Score: 4.50 / 5 - Reviewer Top Pick

The year is 1784. Amelia sets sail to a new colony in Canada. Amelia's father has chosen a husband for her, but Amelia detests the man. But she has luck on her side. She meets Gilbert who is a trader and handsome as well. Gilbert is struggling to help his mother and save his property. Amanda and Gilbert are working together to end the prejudice and the wrongs of politics at the time. While doing this they are working hard in this rough country to make a good life and fall in love. They seek the strong to keep them going.

Historical romance readers will fall in love with both Amelia and Gilbert. "On A Stormy Primeval Shore" is a fabulous tale of life and hardship in historical Canada.

Link: https://www.nightowlreviews.com/v5/Reviews/Bemiown-reviews-On-A-Stormy-Primeval-Shore-New-Brunswick-by-Diane-Scott-Lewis-and-Nancy-M-Bell
CLICK BOOK COVERS TO PURCHASE THESE BOOKS
---
Who murdered Lady Pentreath? The year is 1781, and the war with the American colonies rages across the sea. In Truro, England Branek Pentreath, a local squire, has suffered for years in a miserable marriage. Now his wife has been poisoned with arsenic. Is this unhappy husband responsible? Or was it out of revenge?

Branek owns the apothecary shop where Jenna Rosedew, two years a widow, delights in serving her clients. Branek might sell her building to absolve his debts caused by the war—and put her out on the street. Jenna prepared the tinctures for Lady Pentreath, which were later found to contain arsenic. The town's corrupt constable has a grudge against Branek and Jenna. He threatens to send them both to the gallows.

Can this feisty widow and brooding squire come together, believe in each other's innocence— fight the attraction that grows between them—as they struggle to solve the crime before it's too late?
---
Forced from France by her devious guardian on the eve of the French Revolution, Countess Bettina Jonquiere must deliver an important package to further the royalist cause. In England, she discovers the package is full of blank papers, the address false and she's penniless. Stranded in a Cornish village, Bettina toils in a bawdy tavern and falls in love with a man who may have murdered his unfaithful wife. Tracked by ruthless revolutionaries, she must uncover the truth about her father's murder—and her lover's guilt—while her life is threatened.
Historical Novels Reviews blog
"Diane Scott Lewis writes with a fresh, clear voice, keeping all the threads of betrayal, intrigue and lies from becoming tangled as she weaves them into her story"- The Muse

A love story steeped in secrets and set against the backdrop of the French Revolution, ... woven with the right amount of fact as well as fiction, each balancing the other in a perfect harmony. Diane Scott Lewis has the power of descriptive writing that makes readers feel as though they are traveling alongside Bettina as she faces the unknown. Simply brilliant. Historical Novel Society
---
Sequel to Escape the Revolution. In 1796, ruined countess Bettina Jonquiere leaves England after the reported drowning of her lover, Everett. In New Orleans she struggles to establish a new life for her children. Soon a ruthless Frenchman demands the money stolen by her father at the start of the French Revolution. Bettina is forced on a dangerous mission to France to recover the funds. She unravels dark family secrets, but will she find the man she lost as well?
---
Rose Gwynn is determined to study as a physician in 1796 in England, a time when women were barred from medical school.
When she prevails in assisting the local doctor, Rose uncovers a shocking secret that will threaten Dr. Nelson's livelihood.

Servant Catern Tresidder returns to the Cornish village to confront the man who raped her and committed murder. After Rose's sister is betrothed to this brutal earl, Catern struggles with her demons to warn Rose of the truth. Rose's attraction to a man far beneath her further complicates her situation.

Three people fight society's dictates to either face ruin or forge a happy ending. Through it all, the ancient stone circle near Rose's house holds the key to her family's past, and is positioned through the myths of Cornwall to save her sister's life.
---
Isabelle, a young French maid, follows her notorious mistress to the island of St. Helena after Napoleon's defeat at Waterloo. She discovers quickly that a "beast" roams this remote island, and people are vanishing or found drained of blood.

She falls in love with Saint-Denis, Napoleon's valet, but this enigmatic young man hides a deadly secret. Hudson Lowe, the island's governor—a vampire himself—plans to destroy the French. Isabelle rushes with her lover to stop the viscious outcome, and save her own life.
---